Angry Parents in Mississippi Say There Must Be a Better Way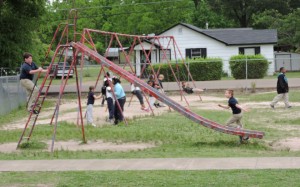 Here's my latest feature on education in Mississippi, focusing on the state's initiative to make third graders repeat third grade if they fail a standardized reading test. After decades of severe underfunding of schools, this is one of the cruelest uses of a standardized "gates" test in recent education history. Produced for the Hechinger Report, it also appeared in the Jackson Free Press.
Will holding back thousands of third-graders boost student performance in Mississippi?